学会名:10th International Conference on Molecular Electronics & BioElectronics
日時:June 25-27, 2019
場所:Nara Kasugano Intl. Forum, Nara, Japan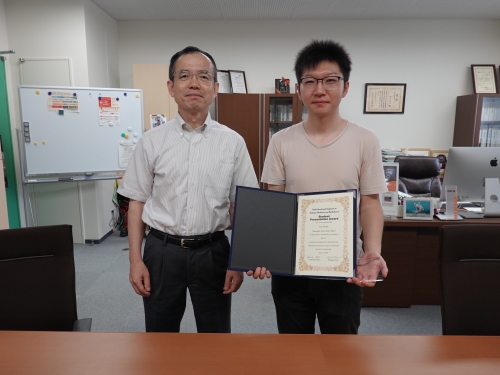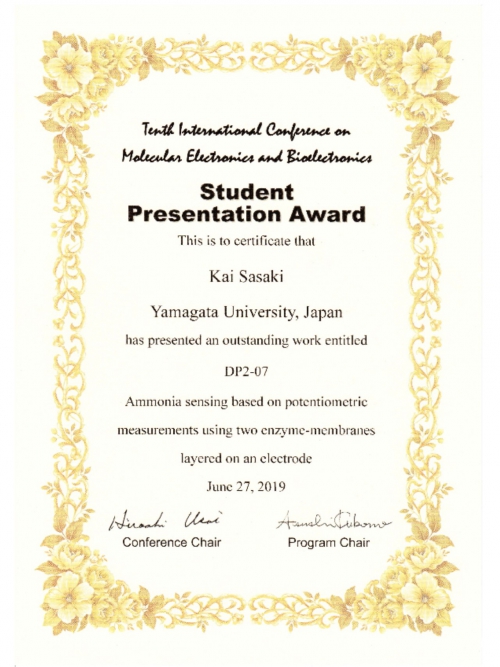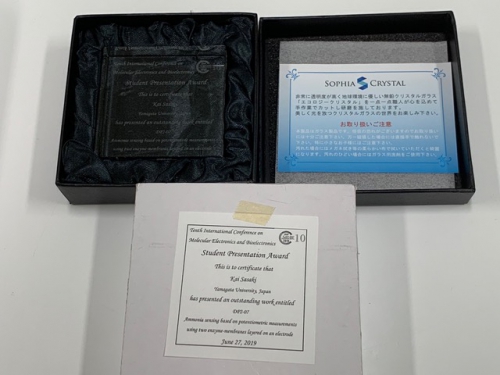 Award
The organizing committee of M&BE10 established the Student Presentation Award and the Young Scientist Presentation Award to encourage students and young scientists who have been working diligently in this research field. The award winners will be announced at the closing ceremony on 27 June 2019.
Student Presentation Award
Students who made excellent presentations will be awarded with the M&BE10 Student Presentation Award. All presenters without regard to oral and poster categorized as students, who are enrolled in a technical college, a university or a graduate school, are automatically registered as candidates for this award.
Young Scientist Presentation Award
The M&BE10 Young Scientist Presentation Award will be given to young scientists who made outstanding poster or oral presentations. All young researchers who are 35 years old or younger (on 27 June 2019), excluding students, are able to apply for this award. The applicants must register at the moment of abstract submission. If you will entry this competition, please check "Entry" on the abstract submission system.